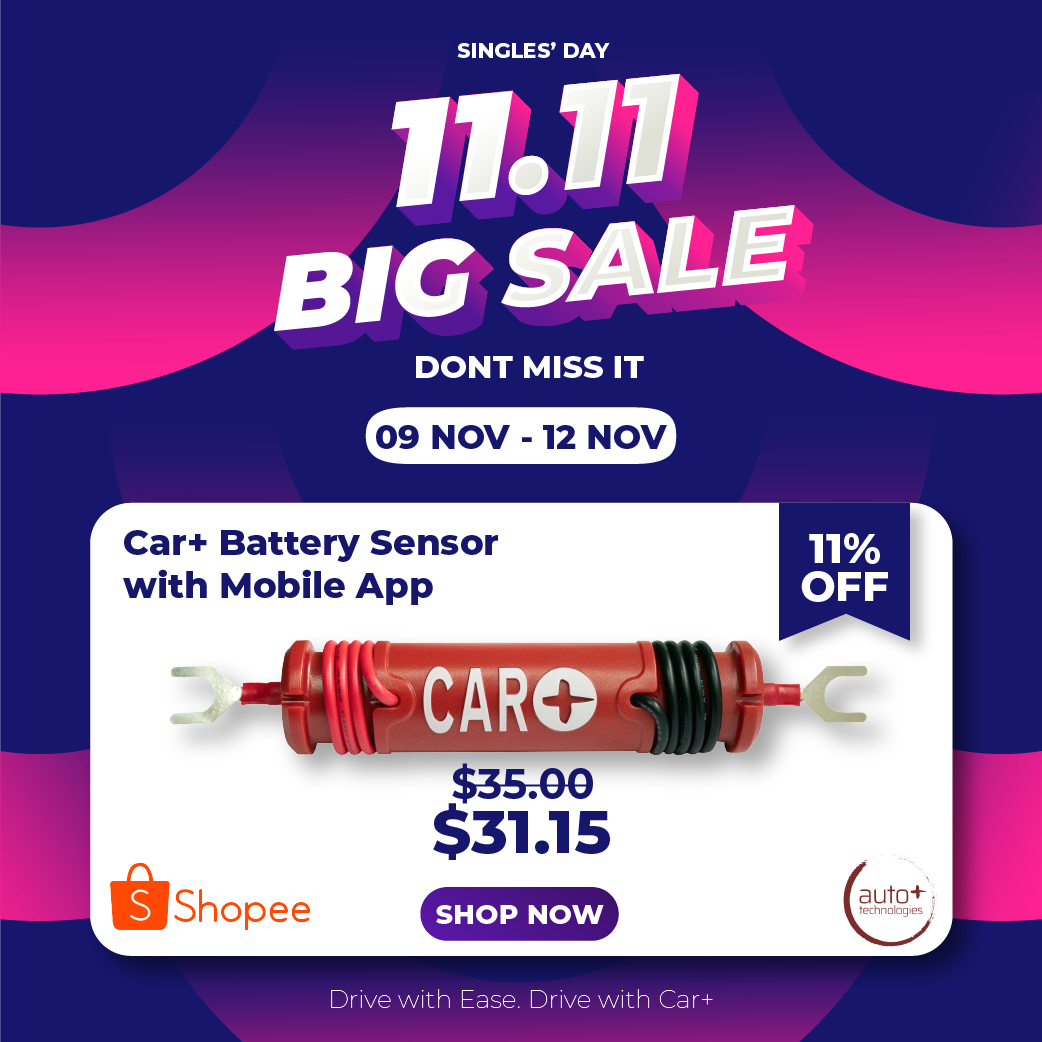 Autoplus Description
🎉 Happy Singles Day! 🎉 Today is All About Yourself, Now Go Treat Yourself! Mark your Calendars Everyone. The Autoplus 11.11 SALE is here!
Treat your car and your pockets with this special offer. Say goodbye to car breakdown and other battery woes when you opt for CAR+. 🚗
Big Savings Coming Your Way this 11.11!
1️⃣1️⃣% OFF for a limited time period from 9 November to 12 November 2020.
#carplus #autoplus # carbatterysensor #AI #sale #sgcars #ShopeeSG1111 #ShopeeSG1111BigSale